This feature is currently only available on Windows.
If you decide to use the "What you see is what you get"-Editor, you can edit the content of an entry just as you would with your Office-Suite. Instead of first having to deal with things like HTML and CSS you can focus on writing and formatting your text because Easy Feed Editor does the rest for you. Nevertheless, you can of course still take a look at the source code that the editor created and modify it.
But there is no obligation to use the WYSIWYG-Editor: if you like to be completly in control of the HTML-code and don't like automatically generated code, you can disable the WYSIWYG-Editor completely and enter the sourcecode yourself.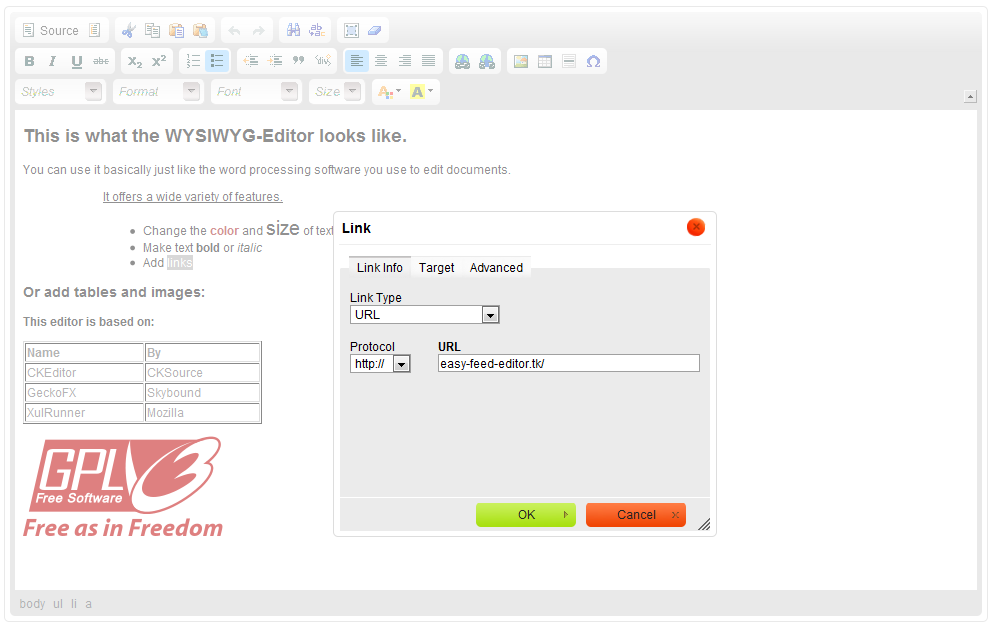 WYSIWYG-Editor